News
Albert Will Stay on as Pakmen 18U Girls Coach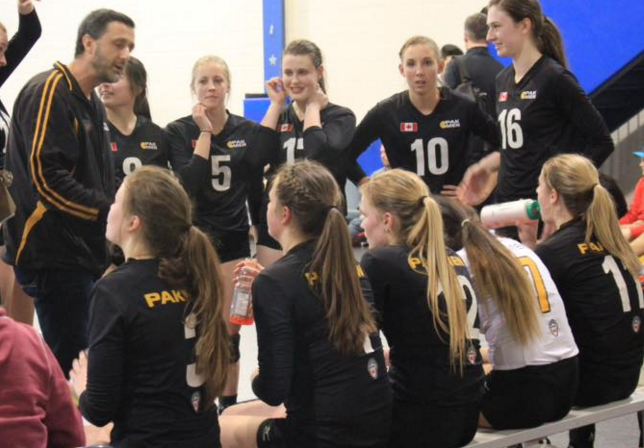 By DAVID WINER
It's a case of deja vu all over again.
Fresh off a gold medal showing at the OVA Ontario Championships in Waterloo over the weekend (April 15-17), and in search of a medal at next month's Nationals in Edmonton, Pakmen 18U girls head coach Michael Albert has agreed to return to the 18U team for next year's indoor season.
Current 17U head coach Tyler Robinson, who led the Pakmen 17U squad to silver at the Provincials after entering the tournament as the third seed, is expected to join the boys' side.
During his 15 years of coaching at the club level, Albert has been no stranger to winning.
The graduate of Sheridan College, has seven Ontario championships to his credit as a coach as well as two silver medals. He also has two National Championship gold medals, and a silver.
Two of those Ontario medals have come at the 18U level, having won silver on the boys' side and the recent gold on the girls' side.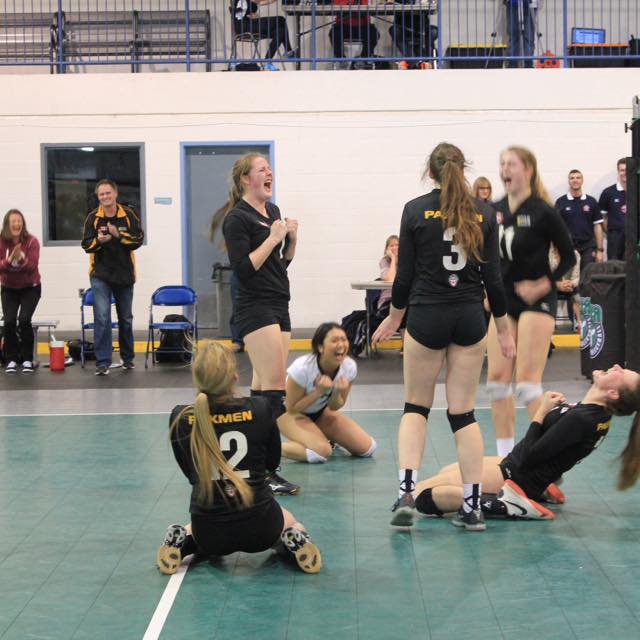 Albert also has substantial experience at other age levels, having won gold medals in the 13U, 14U, 15U and 17U divisions.
"The wide range of age groups have been so valuable in developing my skills as a coach," said Albert. "I've trained male and female athletes from Grades 5-12 and enjoyed my time assisting a talented college team at Sheridan.
"Skill development is a key component for me as a coach," added Albert, who has been at the helm of three teams in the 18U level. "I believe this is the foundation in preparing (players) for higher level competition from university to college and on to the international level. Additionally, I believe athletes need to develop their own self awareness with every aspect of the game. Developing their ability to self correct when required, learning to evaluate and react to opponent tendencies during competition and have the freedom to make mistakes through supportive coaching staff and teammates.
"I feel fortunate to have the opportunity to coach at Pakmen," he added. "The deep resources available to me as a coach, combined with the many training programs offered to players, have created an exciting and effective environment to develop high performance athletes and teams."
Before graduating from Sheridan College, Albert enjoyed a successful career as a setter, winning four OCAA titles, a National silver medal and a National bronze medal. Albert also competed for Team Ontario, winning yet another National Championship.
As an assistant coach with Sheridan, Albert enjoyed more success, including a number of gold and silver medals at the provincial and national levels during the 1993-94 and 1994-95 seasons.
Albert also has experience as a middle, having played the position for nine years on a men's team.
Albert says taking over a new team entering its final year of club competition, poses both advantages and disadvantages.
"Advantages are the ability to quickly impact players with your coaching style," explained Albert. "You are new to the athlete and your coaching methods, can be an exciting change for both the players and coaches.
"This disadvantage," he added, " is that you are limited to a short period of time to make more difficult changes.
Based on their performance this season in 17U action, Albert has a strong nucleus to mold into an instant winner.