Accomplishments
Pakmen 14U Boys Secure Club's First Provincial Gold Medal of Indoor Season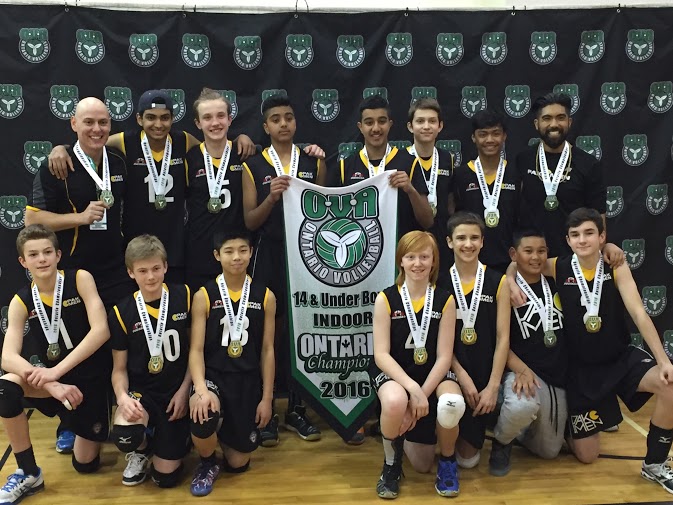 By DAVID WINER
The one pitfall to being the favorite is that anything short of absolute success is often regarded as a disappointment.
The Mississauga Pakmen endured more disappointment than anticipated during the first two weekends of OVA Ontario Volleyball Championship action prior to the 14U boys taking to the floor for their gold medal match at Waterloo's RIM Park.
Of course, one has to take into consideration that what the Pakmen deem as a letdown, is a categorical success in the eyes of others.
The Pakmen had already scored a quarter-final result in 14U girls' play and gleaming silver medals in 17U girls and 17U boys action. But in Pakmen culture, a gold standard is just that, a standard of excellence for which all other volleyball programs are compared.
That is why the Pakmen entered this year's Ontario Championships ranked first in 13U, 14U, 15U, 16U and 18U boys' and the 18U girls' categories. Meanwhile, the 17U boys and 17U girls were seeded second and third respectively throughout the province.
So, with the club's first gold medal on the OVA championship calendar still unclaimed, the Pakmen 14U boys placed the proverbial monkey on their collective backs and delivered a boost in confidence to their fellow clubmates with a convincing straight-set 25-20, 25-17 victory over the Ottawa Maverick Bandits on last Sunday (April 10) afternoon.
"We would like to wish all of our boys teams competing for the rest of the Ontario Championships great luck to bring home some more banners!" said 14U head coach Thomas Leca.
"We know how much of an honor and a privilege it is to be an Ontario Championship team and we will wear the title with pride," added Leca, who described his feelings as, "Overjoyed, surreal, and thankful."
"Getting the big win in the finals was one of the biggest moments of my and my teammates' volleyball careers as we worked seven tough months with a lot of adversity along the way," said captain Harjas Chahal. "But it didn't stop us, as we persevered, and the victory couldn't have felt better!"
With the word 'negativity' absent from both his character and vocabulary, Leca offered nothing but positive energy throughout the year, and his messaging seemed to hit a chord with his charges.
"Heading into Provincials our coaches were very purposeful in how they prepared us," said 6-foot middle Ishaan Thandi. "Some of the best practices we had were leading up to provincial weekend.
"The coaches had us play an U15 tournament a few weeks prior and a few of our players also played an extra warm up tournament leading up to provincials the week before," added the Grade 8 student from Mississauga's Lisgar Middle School. "All of this, combined, had us ready to take on the best teams in the province last weekend. Mentally our coaches also had us prepared. Even after losing a match on Saturday evening to Aurora Storm, we were able to re-group and come back stronger on Sunday. Our coaches spent lots of time on the mental aspects of the game. For example, Saturday night before championship Sunday, they sent us a letter that talked about not being fearful but rising to the occasion with courage."
"Both our coaches (Leca and assistant James Gomez) mentally and physically prepared all of us," chimed in left side Dan Torres. "Before each game or practice they always gave each player a pep talk to build their confidence. They both also promoted positivity which was key in our win over the weekend. To play without pressure is another thing they told us because, since we thought of ourselves as No. 1, we seemed too uptight and nervous for each game, thinking we would lose everything."
And if anyone was allowed to be nervous, it would have been the 13-year-old Torres, who was playing up an age group.
"Of course heading into the finals of the OVA championships, I definitely felt the pressure to perform well and make my club proud," said the 5-foot-8 Torres. "I feel like with this win, we inspired other teams to play their best to get a provincial medal around their neck."
"Dan Torres is playing up an age group and dominating the competition," said Leca of the player he calls a superstar. "He is, in my opinion, the best left side hitter in the OVA. Teams fear his power arm, his smart offensive decisions, and his consistent passing. Any of the teams in the OVA would vote him the No. 1 left side attacker in the province…and he is in Grade 7!"
"That comment coming from an amazing coach really means a lot and gives me the confidence to perform to the best of my abilities," said the Grade 7 St. Raymond Catholic School student from Mississauga.
"It was an incredible tournament," summed up Leca. "We have been working towards this as a team for the entire season.
"The first practice of the year we set a goal to win a Provincial Championship this year. We read this quote to the boys that day in September: 'Champions are made from something they have deep inside them – a desire, a dream, a vision. They have to have the skill and the will. But the will must be stronger than the skill'. We came back to that quote last week as we tried to peak at the right time and encourage them on how much that is true. Everyone has skill at Provincials, but something deep inside has to drive performance in a tournament like this….and that's exactly what happened."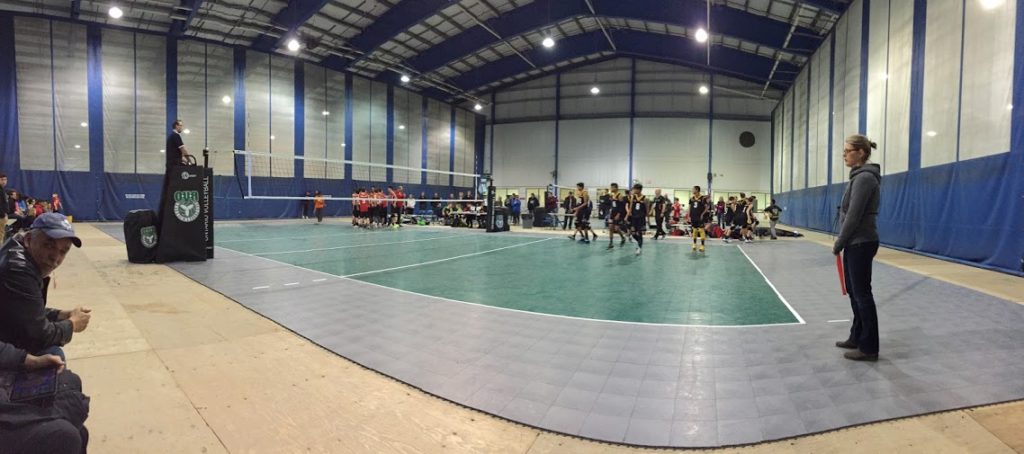 Having a desire to leave no stone unturned when preparing their players for an important competition, Leca, and Gomez, are consumed with ingraining their youngsters with positive messaging.
In a letter they wrote to the boys on the eve of the championships, Leca and Gomez stated, "The pride we feel for being your coaches, that washes over us like waves, is incredible," began the message. "The seven-month journey we have been on is a privilege and is special in our hearts. On the eve of the OC Playoffs, we want you to feel calm, confident, and full of desire. A desire to go out and take what you want. To earn what we have spoken about all year.
"There are so many emotions at the end of the year. One of them is fear. Fear that you have come this far and it could all end, fear that your dream could die. But you have to love that fear….Because it means you're close…. It means you're ready.
"So breathe in courage and exhale fear. We know you are all skilled. But tomorrow is about will. The will/want/desire to win. The internal desire to be champions. The will has to be greater than the skill.
"Come with us, where dreams are born and time is never planned. Come with us, where champions are made. We are not what happened to us. We are what we choose to become. That is what tomorrow is about. will and confidence.
"Fear whispers: you can't withstand the storm.
"The warrior replies: I am the storm. Be the warrior. Stand up. Stand out. Stand tall. Conquer from within. Tomorrow is another day. But tomorrow is your day. Take it!"
Whether those words resonated with the players, the end result was what was intended by it.
"And that is exactly what we did," said Thandi. "We took it! Our team was able to peak at the right time on Sunday because of all this preparation. Every single player on the team had a role to play and every single player rose to the occasion. Our coaches talked a lot about how we just needed one big play/run to really gain momentum.
"The big play in the finals," added Thandi, "was when Jamie Ha, one of our left sides, went on a nine-point serving run. Our coaches are always talking about 'dropping the match' to light the fire, and I think Jamie 'dropped the match' in the first set of the finals. The rest was easy – because the fire continued to grow."
"They played like a team possessed," agreed Leca, "and all of their dreams came true. They went undefeated in the playoffs having not even dropped a set and played the best volleyball of the year right when it mattered.
"A lot of people do not understand the thousands of extraneous variables and latent details it takes to win a championship and bring a team together in unity at the right time and we are so proud of our boys for accomplishing that. The cheering, the warm ups, the decision making, the adjustments, the mental training, the volleyball IQ, the matchups, the ball handling, the tactical/strategy, the cohesion, the attitude, the respect, the passion. The puzzle pieces came together at the right time."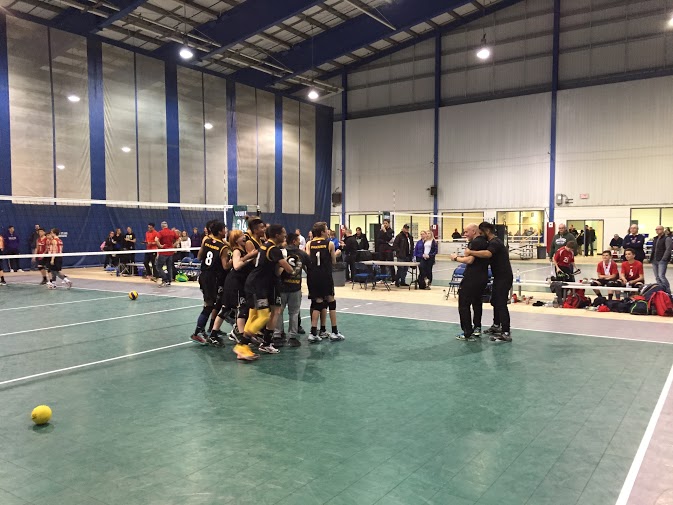 The Pakmen ended the first day of pool play with straight set wins over Unity Markham, Leaside Thunder and the Scorpions. In day two round robin action, the Pakmen swept Sky Volley and Niagara Rapids, before ending the day with a sobering 25-23, 25-11 loss to Storm Voltage that Thandi earlier alluded to.
But being the positive influence that he is, Leca turned the loss into an emotional win.
"The loss to Storm was something the team really needed as fuel to compete harder for the rest of the tournament," said Leca. "Because we have been battling adversity and persevering through challenges all year, it was a welcomed conclusion to Saturday.
"The team understood through our team meetings and discussions that every single game they had to be better than the last game and more focused on the 'details'."
"Experiencing a 2-0 loss to Storm really gave us the advantage of adversity showing us that we aren't untouchable," added Chahal. "No one is, and teams out there want it more than us, so we really thought about this when we got home and that if we don't want it on day three we would go home early. The moment we walked in through the doors, we were focused just on winning, having a thunderous warm up every game and staying focused and ready!"
And, sure enough, Pakmen swept Kitchener Waterloo Chaos 25-21, 25-15 in the round of 16; Georgetown Impact 25-22, 25-22 in the quarters; and Oxford Crush 25-20, 25-23 in the semis, before finishing off the Bandits.
Teaming with Torres, Thandi, Ha and Chahal to bring Pakmen their first gold of the championships, were setter Davis Young, middle Alec Loney, setter Owen Jacobs, right side Alex Szolno, middle Sebastian Mawhiney, left side Marko Fleger, left side Matthew Tint, middle Kevin Leo and Darrin Harnandan-Wang.
Loney stood out over the weekend, earning tournament MVP honors.
"Alec 'stepped up' in this tournament and took on an important role as a middle blocker," said Leca. "He was voted our MVP by his coaches because of his positive attitude and vocal leadership; because of his service ability, and because of the 'big plays' he made in our playoff matches on Sunday, which turned the tide in many of our sets to help lead us to victory; including some massive blocks against Oxford and Ottawa, and a crucial dig at a crucial time versus Ottawa in the final."
Leca also spoke glowingly of Thandi, who was given the team's Award of Excellence two days after provincials.
"Ishaan was the obvious choice for The Award of Excellence, which is presented to the player on every OVA team who displays the best commitment and passion to the sport," said Leca. "Ishaan had an injury on our team last year, which prevented him from playing at Provincials. It motivated him to work extra hard over the summer in beach volleyball. He made a full time commitment to volleyball, quit playing rep basketball, and worked hard all year battling through more injuries, to become one of the most dominant middle blockers in the OVA for his age. He is the emotional leader of our team and solidifies the 'soul' of our group, which ignites the passion to win a championship!"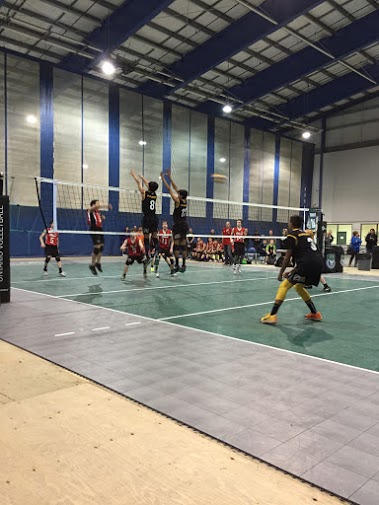 "When Coach Tom explained why I got the award he talked about me being injured last year at provincials with a broken arm, and then working hard at beach all summer where I was fortunate enough to win six medals, four of which were gold and one provincial bronze," said Thandi. "He talked about my commitment to working hard since last year and overcoming adversity this year as well. I played rep basketball last year for one of the top teams in the province, CIA Bounce, and I gave up playing it this year to focus on volleyball. This was a major decision and a big sacrifice I had to make. For all of these reasons, Coach Tom said he and Coach James felt I was deserving of this award. I was very surprised in receiving it, however, I know I have worked very hard this year and I was determined to improve as a player so I could help the team win a provincial gold. At the end of the day my personal goals around getting better are all connected to winning as a team."
And Leca and his charges hope the winning continues May 5-8 in Ottawa at the National Championships.
"If we stay focused and stay on track and not get carried away with winning Provincials, then we can continue to improve and get better and there will be less of a margin for error," said Chahal. "As coach Tom always says:
'Somewhere, someone is working harder than you, and when you face them, they will win'. Keeping that in mind, we will continue to work harder and harder to be a force to be reckoned with in Ottawa!"
"We will definitely try to relay how rare and special this accomplishment actually is to the team this week," said Leca.
In reference to the Nationals, Leca said, "We will be adjusting a few things with our offensive system to throw something new at the competition in our nation's capital."